MS Carnival Victory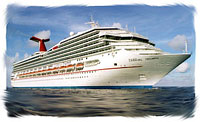 The Carnival Victory is the world's newest and largest ship. She weighs 101,509 tons and is 893 feet long and 116 feet high. I think that is a lot more than the 21 pounds, 4 ounces and 29 inches that I measured at my 9-month check-up. There are 13 public decks. Our suite was on deck 7.
The ship was very pretty. My eyes got very big when I saw all of the pretty colors and lights. The theme of the ship was oceans and seas, and all of the public rooms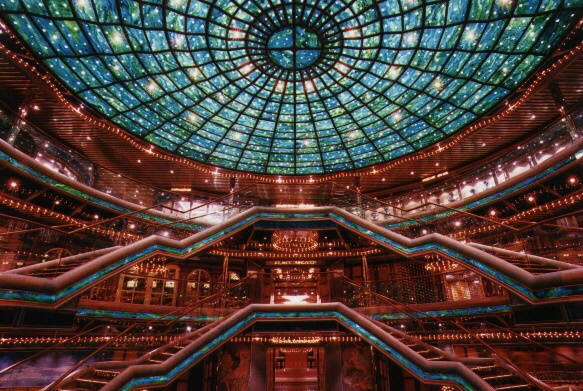 and hallways were named for something aquatic. The colors were primarily blues and greens.
The atrium had a huge Tiffany chandelier and blue/green lights. This area held the ship's shopping areas and the photo galleries.
I think we ate 101,509 tons of food while we were on the ship. There were three dining areas--two formal dining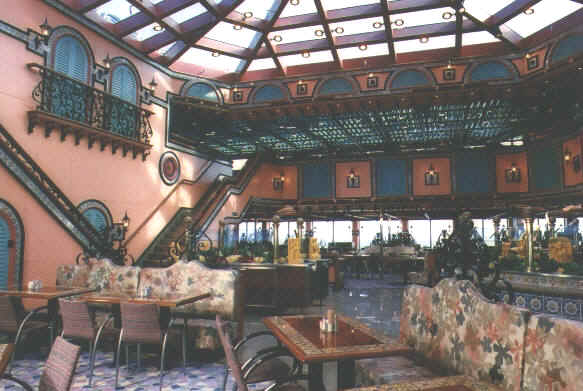 rooms (Atlantic and Pacific, below right) and an informal dining room (the Mediterranean Grill, at left). The Mediterranean Restaurant had the usual buffet plus a New York Deli, Chinese, Mississippi BBQ, and the 24-hour pizzaria.
We ate dinner in the Pacific Dining Room. Our waiter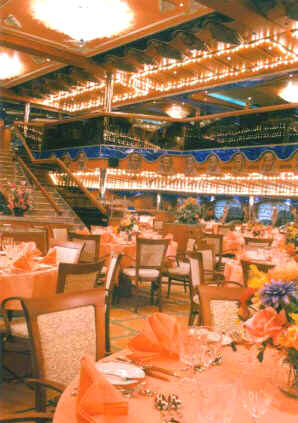 (from Colombia) and assistant waiter (from South Africa) were very nice to me. They talked and played with me every time they came to my table. Mommy and Daddy left them really good tips on the last night of the cruise because they felt sorry for them having to pick up my bread crumbs off the floor every night!
On two nights during the cruise, there were Vegas-style shows in the Caribbean Lounge. This was a huge room that covered three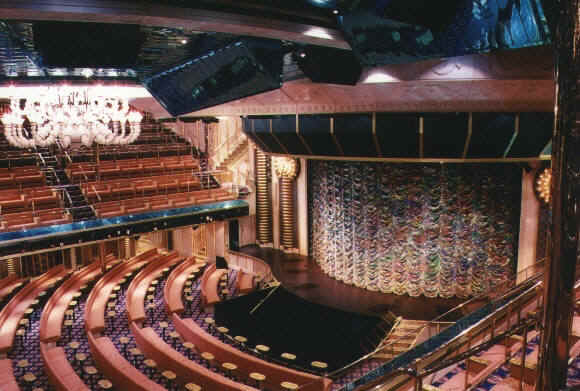 decks at the front of the ship. I didn't go to these shows because they were after my bedtime. Instead, Grandpa and I slept in my room while everyone else enjoyed the shows.
For daytime fun, there were two big-people pools and one children's pool. The pool at the back of the ship near the Mediterranean Restaurant had a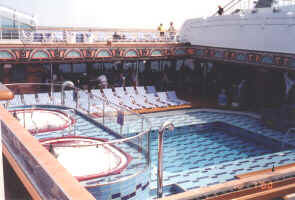 retractable roof like you see on some football stadiums. They opened the roof during the day and closed it at night or during rain showers. There were also several hot tubs and a two-deck high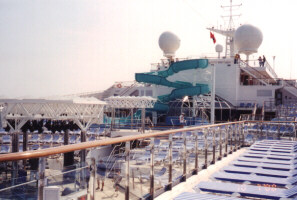 water slide. There was also a stage there where they had games and bands.
There were lots of other pretty rooms, including several lounges and the disco that had hundreds of TV screens lining the walls.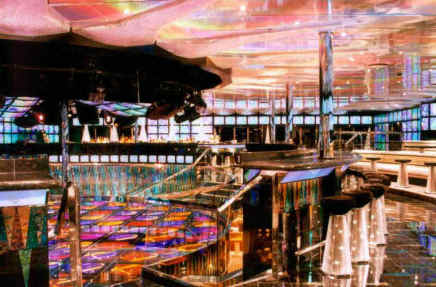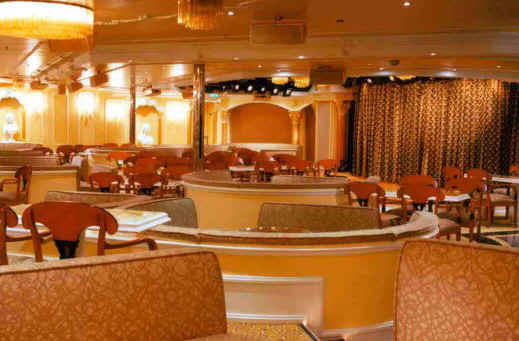 Arctic Lounge/Disco Adriatic Lounge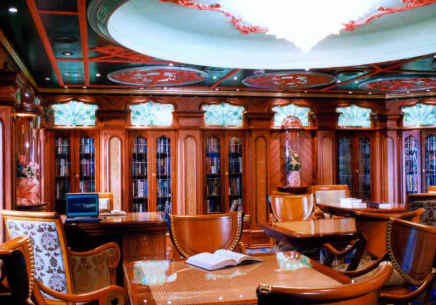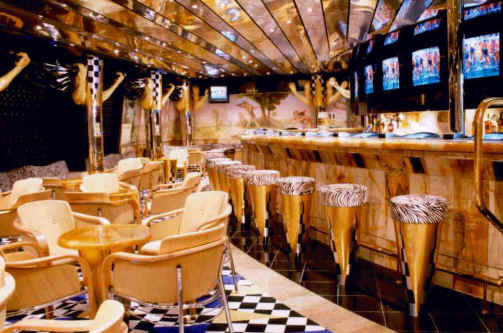 Indian Library Agean Sports Bar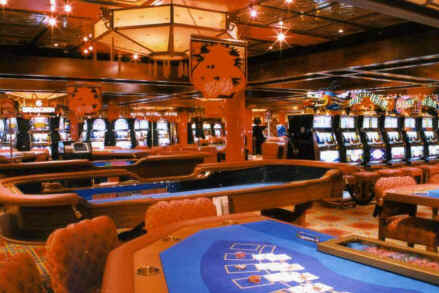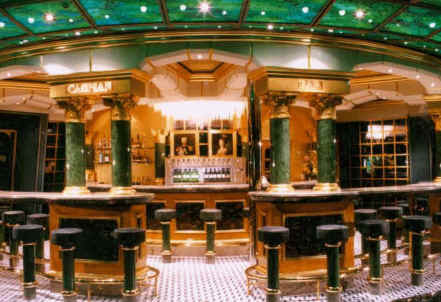 South China Sea Club Casino Caspian Bar