Paradise Island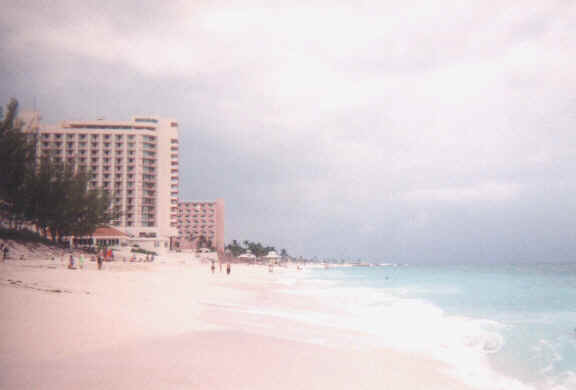 We also spent some time at the beach on Paradise Island. This was my first beach trip, and we went to the same beach that Mommy and Daddy visited on their honeymoon. They said that the water was very clear and calm then. On this day, dark clouds were approaching the island, and the water was very rough.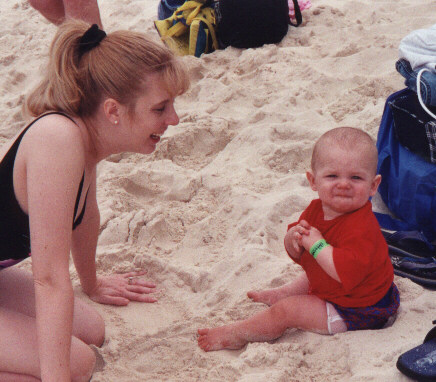 Mommy and I sat in the sand for a while and played. I liked to pick up the sand and let it fall through my fingers. Mommy buried my feet in the sand, and I wiggled my toes out, smiling. Then, I raked the sand into piles with my fingers. I liked playing in the sand!
Since the water was too rough for me to swim, Daddy took me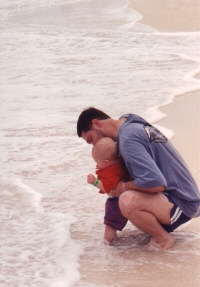 to the ocean to put my feet in the water. The waves were big and loud.
A little bit of water washed up on my feet, and it scared me. I cried and cried. I donít think I like big waves.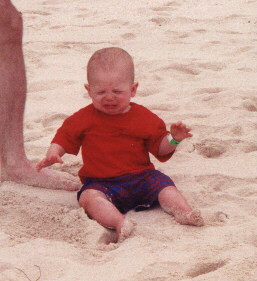 After the waves scared me, Grandpa and I sat in the sand while everyone else played in the ocean. Itís neat how Grandpa always wants to do the same things that I want to do.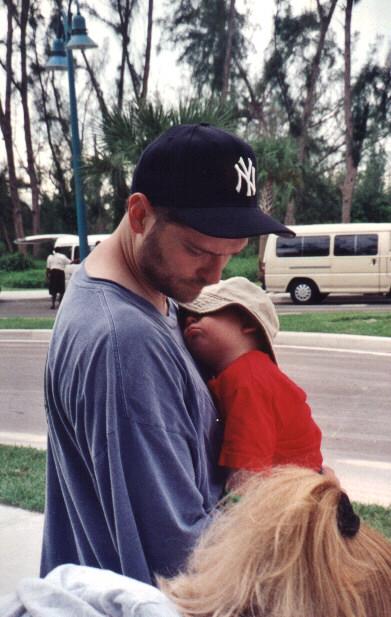 I was tired after my action- packed day, so I decided to take a nap. While I slept, the big people thought that the storm was getting close so they decided that we should go back to the ship. Within an hour after we returned to the ship, it rained very hard. After I woke up from my nap, I watched the rain from our balcony.