Nassau, The Bahamas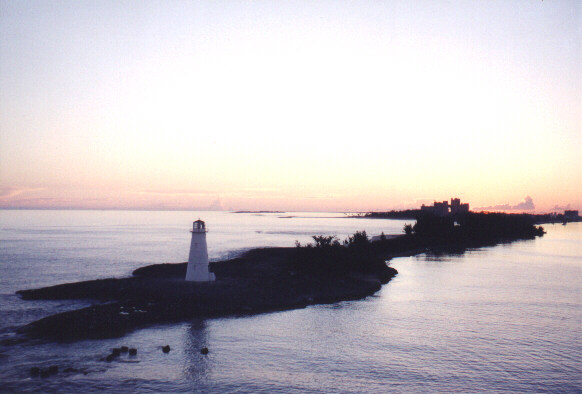 We arrived in Nassau just in time to see the sun rising over Paradise Island. It was beautiful, and Mommy got to take a picture of her favorite lighthouse at sunrise. In the background of the picture above, you can see the Atlantis Resort.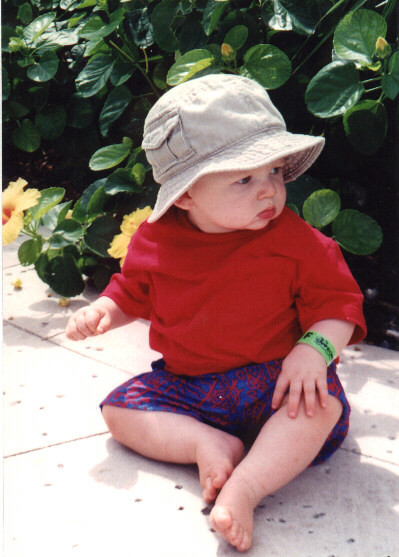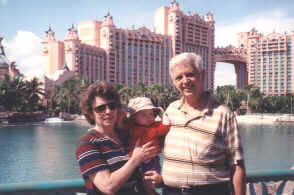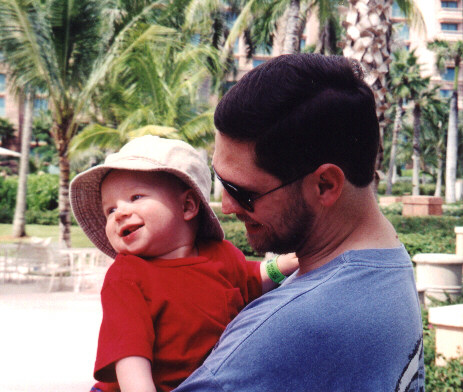 We had planned to go to the Dolphin Encounters on Blue Lagoon Island, but Mommy and Daddy decided to wait and do this when Iím older. Instead, we went to the Atlantis Resort on Paradise Island. We rode a ferry to Paradise Island, and I slept most of the way. When we arrived at Atlantis, I decided to wake up and enjoy it.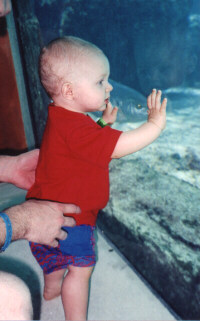 After we walked around the resort for a while, we went into the aquarium. There were thousands and thousands of sea animals, including sharks, rays, sawfish, huge fish, lobsters, and much more. I liked to stand at the glass and watch the fish swim around. I wasn't afraid, even when the sharks looked at me like I was lunch!
We also went into "the ruins and to the swimming areas outside. They have a lazy river surrounded in glass that runs through the aquarium, but we didn't ride that. They also have paddle boats and a huge slide that looks like a Mayan pyramid. I think that the Atlantis Resort was very neat. I hope that we can go there and stay a while longer when I'm older.