On Saturday, October 7, I set sail on my first cruise! We sailed from Charleston to Nassau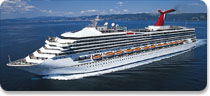 on the new ship, the Carnival Victory. I took Mommy and Daddy, Grandma and Grandpa, "my Robbyn," my Mommy's cousin Pam, and her four-year-old daughter Ashley.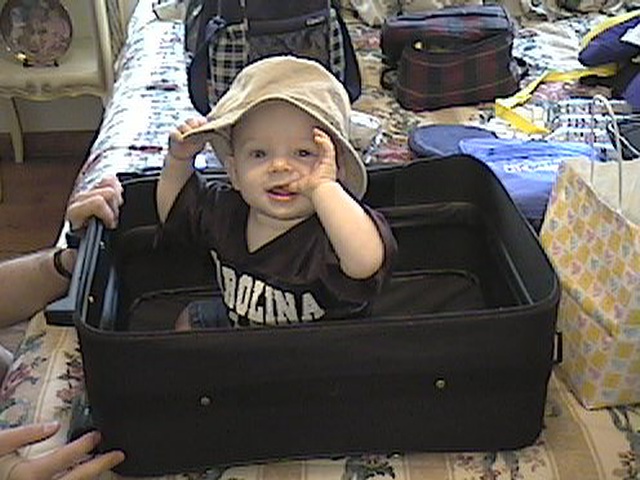 Mommy said that she had to pack the entire house, but I think she exaggerates a little sometimes. After all, I'm a little person, so my stuff shouldn't take much extra room, right? I don't think it's too much to ask to take my own food; milk; diapers and wipes; daytime, dinner, and sleep clothes; and beach wear, including my own life jacket.
I took a long nap on the way to the ship, so I was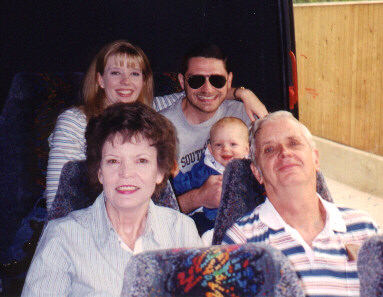 well-rested and ready to explore when we arrived. Our suite was perfect for babies. It had a refrigerator and bar (AKA "bottle station"), a whirlpool tub, and lots of room for me to crawl around. I liked sitting on our balcony and watching the waves.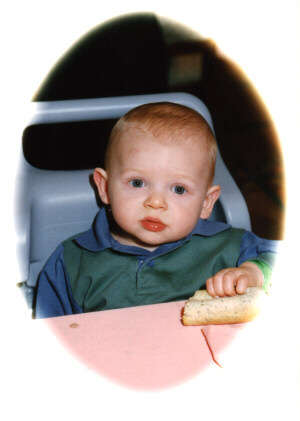 There were a lot of things to eat, and I tried a lot of new things. I ate bread, West Indian pumpkin soup, broccoli and cheese soup, navy bean soup, and cream of mushroom soup. Yum-yum!
I also had some fruit punch, which was my favorite. Although I ate breakfast in our room, I also ate some yogurt, Corn Pops, and toast at the Mediterranean Restaurant. I love Corn Pops!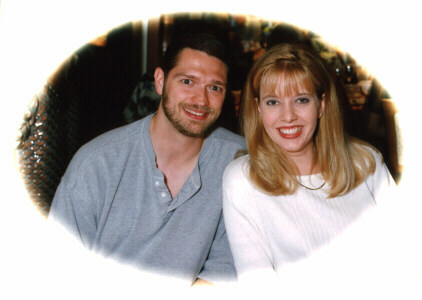 [ Carnival Victory ] [ Anchors Aweigh... ] [ Formal Night ] [ Nassau ] [ Paradise Island ]